Learn to play the drums!
Private Drum kit Tuition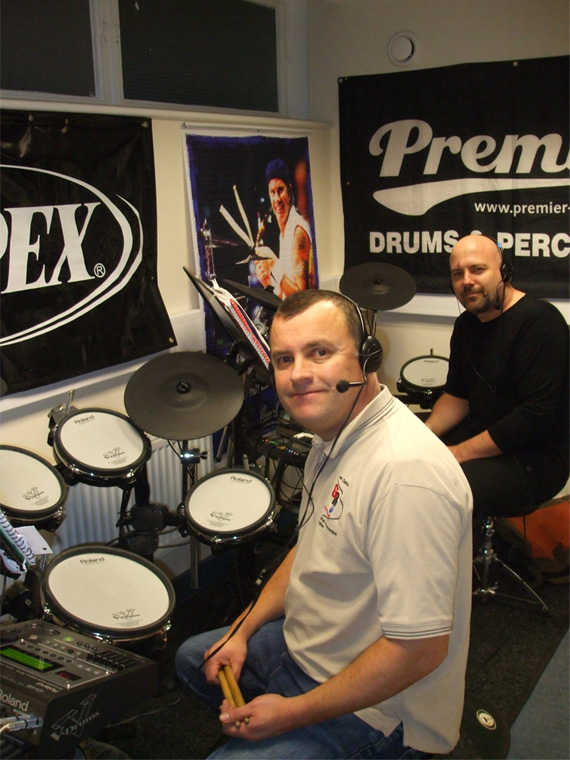 Learn to play the drum kit at GRC Drum and percussion Fully Endorsed Tuition Studios (see above.) Many Drum techniques are covered such as sticking/reading and writing drum notation/timing with clicks and music independence and co-ordination/rudiments solo skills and most importantly improvisation. Learn to utilise Click Tracks, Sequencers, Loops, CDs, Tapes and songs minus drums and become familiar with all the skills necessary in the modern world of drumming and most of all to have fun during learning.
What you will learn
You Will Learn; Reading and writing of drum notation, Musical Theory, Rudiments and stick control, playing along to your favourite bands, phrasing around the kit, playing to click tracks/sequencers, syncopation in rhythm, solo improvisation, odd time signatures and polyrhythms, co-ordination and independence, linear phrasing, musical experience in all styles, recording techniques. You can also attend our Workshops with professional celebrity drummers and gain grades with our guildhall nationally recognised exams (100% pass rate). Lessons are booked in 60min or 30min slots.
Book your trial lessons today: Ring Glenn Clarke on 02380 601235 or 07714391020.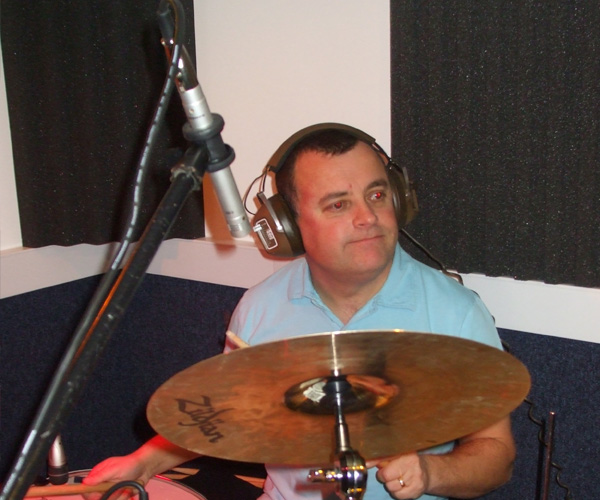 Student Review

Hi, I'm Emily and I've only been with Glenn about a year, and I love it! He's always pushing the limits of my drumming, making me better and better and more confident to try harder rhythms and fills. And the best thing is, he'll make sure you got it perfect so you can move on to the next, more challenging, step. He also listens to the best music and you get to play along with your favourite tracks! Glenn is the best drum teacher I've ever had and I'm sticking with him.
Emily Smith