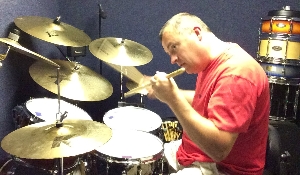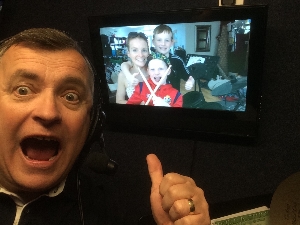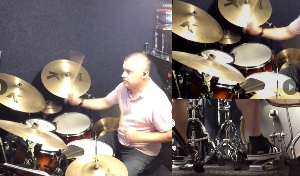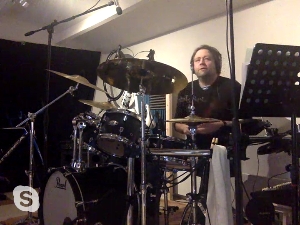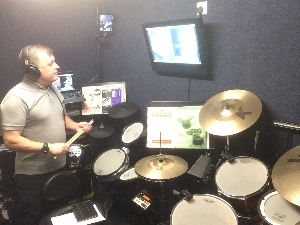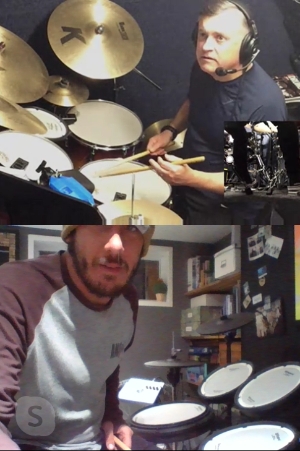 Online Drum Lessons
Setting Up
Setting up for your Remote Skype Drum Kit Lessons with Glenn Clarke GRC Percussion
Download & Sign up with Skype for free at https://www.skype.com/en/ then sign in and add glenn@grcpercussion.com to your contact list
Or you can simple follow this link Join Skype with GRC Percussion
Students
Taking online lessons can be beneficial for you because you can play on your own drums from the safety and convenience of your own home. Here are some tips that will help everything go more smoothly.
1. Frame The Shot
One of the most important things you need to do is make sure your teacher can see your face, hands, and drums clearly. If you're going to use your smartphone for lessons, invest in a mount and/or an inexpensive tripod so you can set it up offering your teacher a good view of you.
The ideal view is from the side, rather than the front. It may be easier to reposition the drums than move a computer desk. It's easier to see a student's hands and what they're hitting when the camera is positioned around shoulder height and angled downward.
2. Use The Selfie Side
With both smartphones and tablets, you'll need to make sure to use the front/screen "selfie-side" lens rather than the one you normally use to take pictures, so you can see the screen. The front lens is often lower resolution than the rear lens, but that shouldn't matter very much for music lessons and this way the microphone will be pointing toward you. Also, if you position those devices sideways in landscape orientation (horizontal) rather than portrait you'll be able to make the best use of your screen and have a larger view of your teacher.
3. Laptop Vs. Smartphone/Tablet
Using a computer has a few benefits over tablets and smartphones. It may be easier to see what's going on since the screen is larger, but placing it in the ideal spot can be more challenging unless you use a webcam on a cable. It may also be easier to reposition the drums than move a computer desk. Also, if you use a computer most services offer a downloadable app that may offer more features than a browser window or a phone or tablet. To avoid damaging your computer, there are dedicated laptop stands and table stands that can safely put the device where you want it.
4. Microphone Check
If the device's microphone is too close to the drums it can distort, but if it's too far away it can be difficult for your teacher to hear you speak. Muffling your drums with towels or pads designed for the purpose can help.
5. Test Tech Before The Lesson
Before your lesson take some time experimenting with the app or service your teacher uses so you understand how to navigate its various features. You don't want your lesson to begin, as many of mine have, with the student leaving their audio turned off.
6. Get Lit
You'll also want to be in a well-lit room. Ideally you will not have a window behind you since the camera will expose for the bright window, leaving you appearing dark.